COOKE 14-42 VAROPANCHRO T3

Technovision's rarest original Zoom
CAMERA SERVICE & LENS REPAIR
Camera Service and Lens Repair Department!
50+ yrs combined experience w/ formats such as Vista Vision 65, S16, S35 from Zeiss Super Speeds to TLS Canon K35's.
Motion Picture: ARRI 416 PLUS, ARRI 435, ARRI 235, SR3, SR2, Hi Speed, Mitchell Cameras, Moviecam, Bell & Howell Filmo, Eyemo, ARRI 2C, ARRI 2B, ARRI III, ARRI BL4 and BL4s, 35mm Film and Digital SLR, Digital Cinema.
Super 8mm Canon 1014 XL-S, Beaulieu, Nizo many more.Broadcast: IKEGAMI, SONY, JVC, RCA, PANASONIC, CANON.
CAM / LENS - REPAIR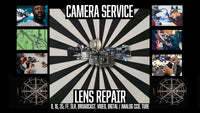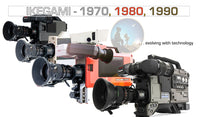 VINTAGE BROADCAST DIVISION
Checkout OSC's new Vintage Broadcast Division w/ integration for what we call "TIME MACHINES" created from vintage broadcast tube Saticon II, Plubmicon, Newvicon, Orthicon Cameras & CCD. With RGB integration, Hybrid Digi/Analog w/ Ai Interface + Pipeline VFX w/ Post Production for major motion picture films, ground breaking documentaries, international commercials and music videos. 
Tube & CCD Camera Packages
RENTALS / SALES / SERVICES / STUDIOS
SALES: 760-309-2302 | SALES@oldschoolcameras.com | STUDIOS: 760-309-2303 | RENTALS@oldschoolcameras.com